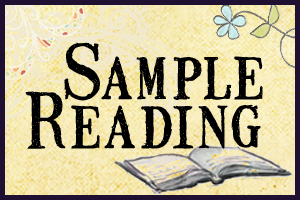 This is a new feature on my blog called
Sample Reading
. This is where I will talk about book samples that I've gotten online. I'll read the sample and will answer the very important question:
Will I buy it?
This was a case of me judging a book by its cover. I love the expression on her face and her dress is so lovely. (And the color scheme is unique for a historical romance.)
The Blurb:
A priceless diamond leads to love and adventure in late nineteenth century England ...

Only once has anyone cared for abandoned Catherine Claremont's welfare. Handsome Harrison Foster saved her from a pack of cruel neighborhood girls, and walked out of Catherine's young life with her heart.

Imagine Catherine's surprise when her estranged parents send her an invaluable diamond eight years later, a gift that might be a ticket to a better life. She marries Marcus Watson, a third son with no inheritance and the same goal, and uses the diamond to buy a stake in the South African diamond fields.

Once there, nothing goes as planned. Greed consumes Marcus. Harrison Foster re-appears unexpectedly -- and then Marcus mysteriously disappears. As a married woman, Catherine does her best to avoid the man she's always loved. But in the end she must choose between finding Marcus--and keeping her respectability--or running to Harrison and forbidden love.
- from Amazon's Book Description

I got the sample from:
Amazon, Kindle
# of Pages:
First 2 chapters of a 147-page novella
My Impressions:
The cover is lovely -- but the cover also confuses me. My initial expectation was that this would be about cards and gambling and I was surprised that the "diamond" being referred to in the title actually refers to diamond mines in Africa.
Catherine's a heroine to feel sorry for: abandoned by her parents at a young age and then subjected to teasing and taunting from her cousin and their childhood "friends" -- and to second-class treatment from her uncle and aunt. Catherine's clothes are threadbare and/or are hand-me-downs from her cousin -- who also confuses me. I'm not certain she sees Catherine as a friend -- there's underlying hostility in how she talks to Catherine.
The writing is a bit too modern for Victorian England:
"I bet you she doesn't even have parents. She was abandoned by wolves."
- loc 10
(
Origin/history of "bet" from Online Etmology Dictionary
)
I also have a problem with how well Catherine remembers Harrison Foster: they only met once (and very briefly -- and at a public inn) when she was twelve years old and she's carried a torch for him ever since? And isn't it a bit too convenient that he happens to be in Africa and they meet there again after all that time?
Price:
$0.99 ($2.99 for international)
Will I buy it?
I'm not so sure. On one hand, I'd love to read a story about the diamond mines in Africa (and I want to find out who she chooses in the end) but, on the other hand, I don't know if I can overlook all the inconsistencies in the sample.