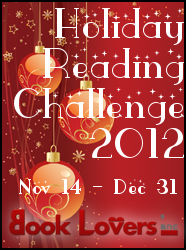 This Reading Challenge is hosted by
Book Lovers, Inc
and I'm really excited to participate!
For this challenge, I think I'll be on this level:
Santa's Helper: read 1-3 holiday themed books
And here are the 3 books I am planning to read:
1. Lady Louisa's Christmas Knight by Grace Burrowes
2. His Mistress by Christmas by Victoria Alexander
3. Season for Surrender by Theresa Romain
... if I have enough time, I'll try to squeeze in a novella or two. Can anyone recommend a good Christmas/Holiday-themed novella?
Join the Challenge?
Click here to sign up
!